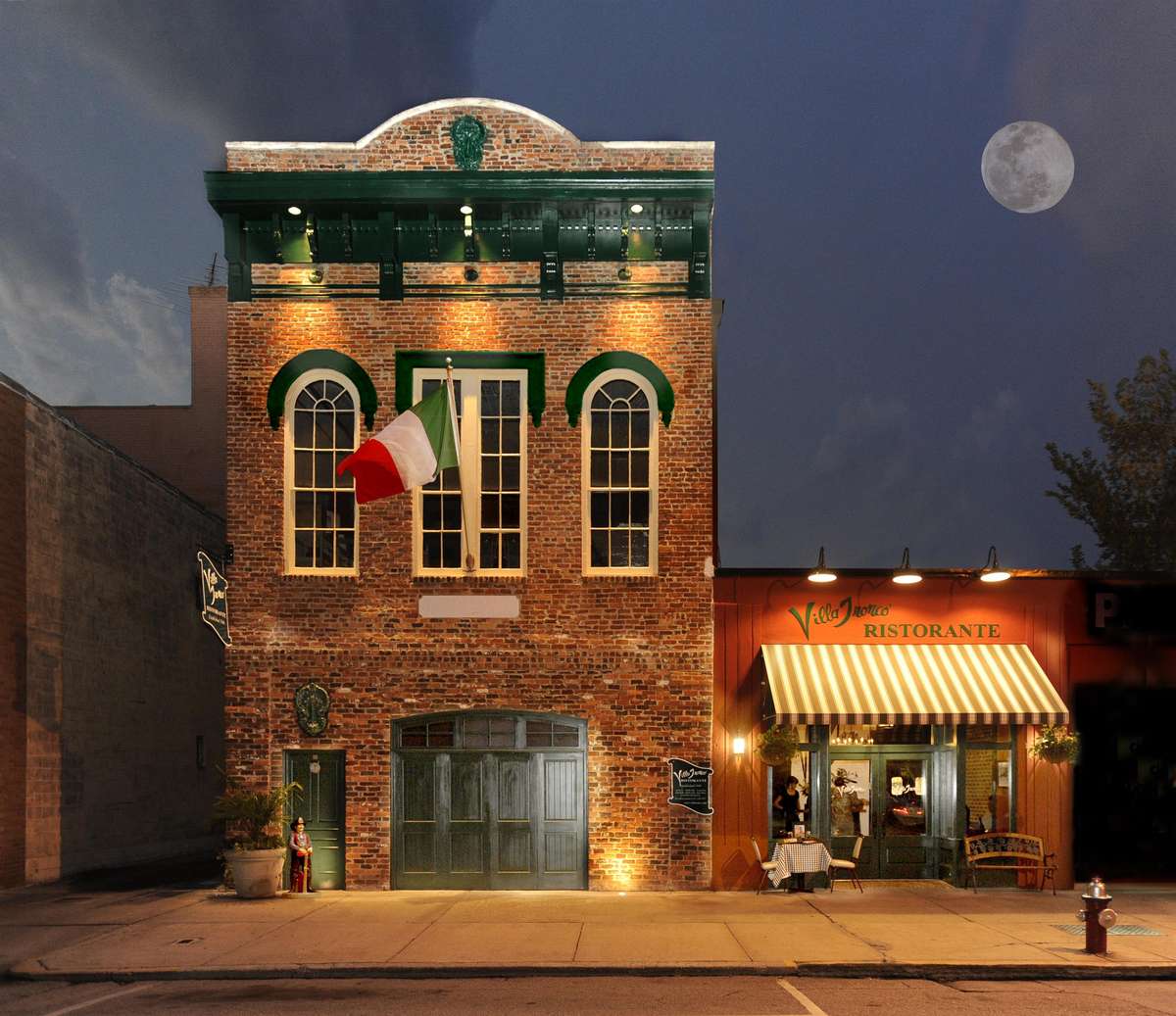 Specials
Specials for March 23, 2023
All entrees are served with homemade bread. Add a side salad for $5.
~Antipasti~
Carmella's Homemade Chicken Soup Cup 5/ Bowl 7
Fried Oysters 14
Mussels 15
~Entrata~
~Filetto Villa Tronco~
8 oz filet mignon served with mushrooms, artichoke hearts, and sun-dried tomatoes sautéed in a sherry wine and cream sauce, served over linguine.
45
~Soft Shell Crab Carbonara~
Lightly fried South Carolina softshell crab served over a pancetta and tomato carbonara sauce, finished with fresh basil
36 for 2 crabs
21 for 1 crab
~Tuscan Pork Ribeye ~
Grilled prime pork ribeye served over linguine and finished with mushrooms, roasted red peppers and spinach in a creamy red wine sauce.
32
~Almond and Honey Butter Salmon~
Grilled Atlantic Salmon served over roasted tomato and basil risotto, and finished with a toasted almond and honey brown butter.
28
~Eggplant & Feta Fettuccini ~
Pan seared eggplant tossed with onions, garlic, roasted red peppers, banana peppers and fettuccini, finished with feta cheese and fresh basil.
21
~Bar Specials~
Viberti Barolo Monvigliero // 110 Bottle
Jayson Cabernet Sauvignon // 120 Bottle
Raimund Prum Riesling 8 Glass // 30 Bottle
Santa Margarita Rosé 10 Glass // 40 Bottle
Pieropan Soave 9 Glass // 34 Bottle
Sella Antica Red Blend 9 Glass // 34 Bottle.