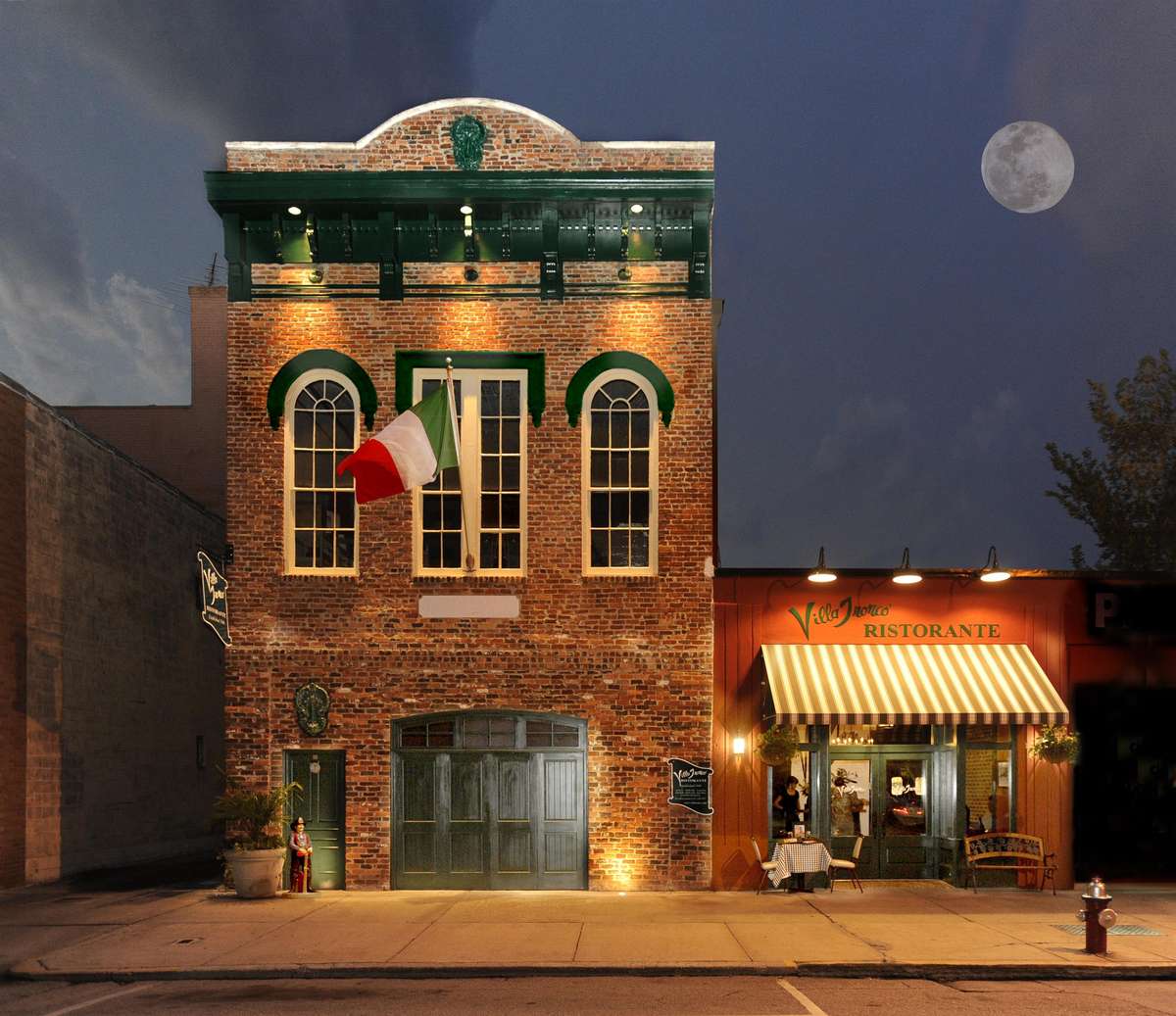 Specials
Specials for August 11, 2022
~Antipasti~
Chicken Parm Soup Cup 4/ Bowl 6
Steamed Mussels 15
Fried Oysters 14
Crab Cake 16
~Entrata~
~Creamy Marsala Filetto~
Grilled 8 oz filet mignon served over linguine, topped with creamy spinach marsala sauce.
45
~Citrus Herb Fried Shark~
Marinated and lightly breaded fried black tip shark served over roasted garlic mashed potatoes and spinach, finished with a citrus herb vinaigrette.
30
~Pork Ribeye Villa Tronco~
Grilled prime pork ribeye served over linguine with mushrooms, artichoke hearts, and sundried tomatoes sauteed in a sherry wine cream sauce.
30
~Salmon & Risotto~
Grilled Atlantic salmon served tomato basil risotto and finished with a balsamic reduction.
28
~Linguine Mafioso~Italian rope sausage, peppers, mushrooms and onions simmered in our house pomodoro sauce and tossed with linguine.
24
~Heirloom Tomato Penne Caprese ~
Heirloom tomatoes, fresh mozzarella and basil, tossed with penne aglio e olio and finished with a balsamic reduction.
22
~Bar Specials~
Martin Ray Rosé 9 Glass // 34 Bottle
Scaia Rosé 8 Glass // 30 Bottle
~Dolci~
Key Lime Cheesecake 8