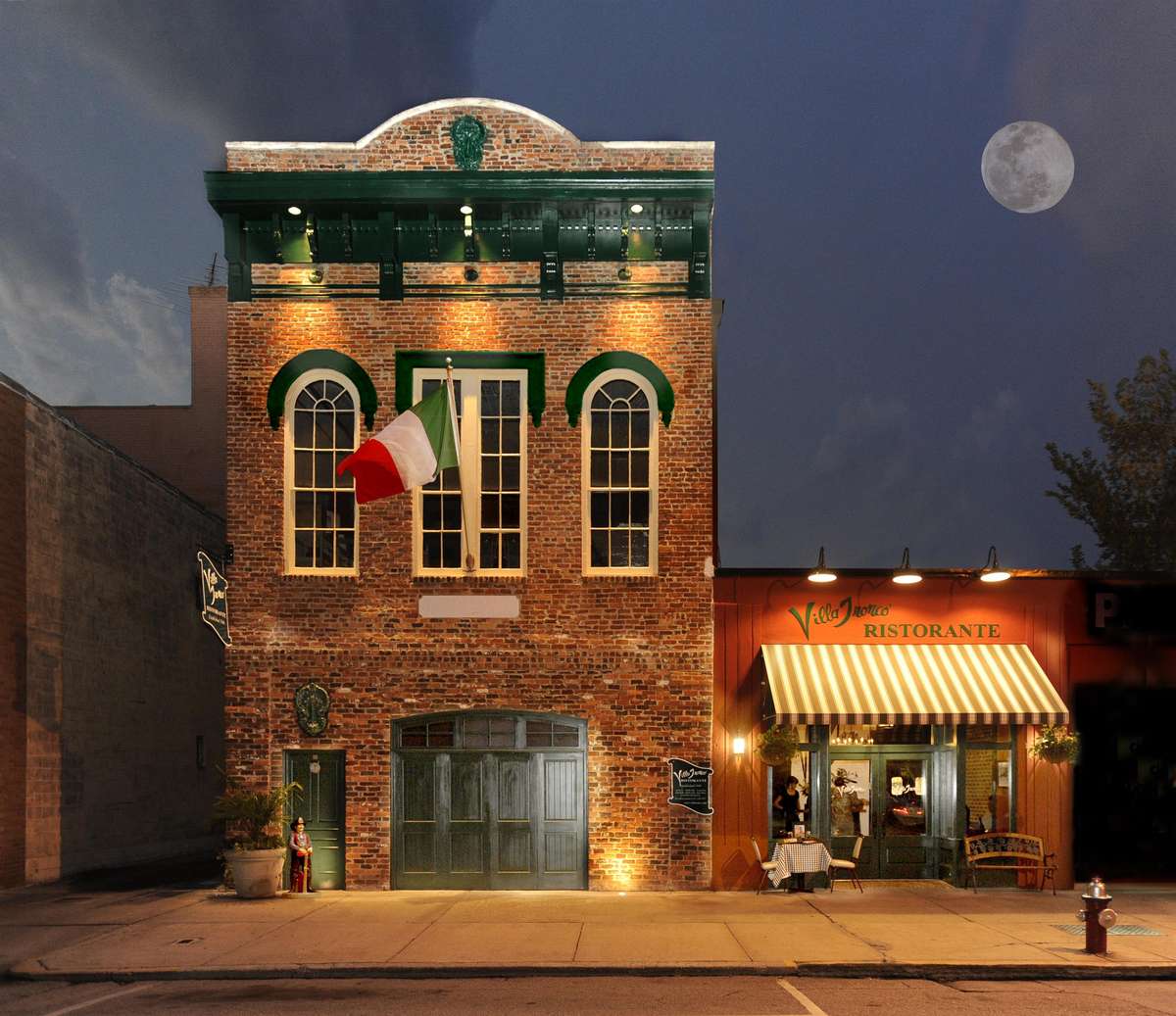 Specials
Specials for December 2, 2022
All entrees are served with homemade bread. Add a side salad for $5.
~Antipasti~
Sausage Pasta Fagioli Cup 5/ Bowl 7
Crab Cake 16
Steamed Mussels 15
Fried Oysters 14
~Entrata~
~Chianti Filetto~
Grilled 8 oz filet mignon served over fire roasted red pepper and spinach risotto, and
finished with mushroom and sage chianti reduction.
45
~Creamy Marsala Pork Ribeye~
Grilled prime pork ribeye served over linguine and finished with mushrooms and spinach in a creamy marsala sauce.
30
~Lemon Dill Salmon~
Grilled Atlantic salmon served over linguine and finished with a creamy lemon dill sauce.
28
~Haddock Piccata~
Lightly fried haddock filet served over linguine and finished with a lemon, caper, white wine sauce.
28
~Sicilian Sausage and Potatoes~
Italian rope sausage served over mashed potatoes and topped with caramelized onions, tomatoes, basil, and herb goat cheese.
24
~Seared Eggplant Caprese~
Seared eggplant tossed with tomatoes, basil, fresh mozzarella, and fettuccine, and finished with a balsamic glaze.
20
~Bar Specials~
Viberti Barolo Monvigliero // 110 Bottle
Jayson Cabernet Sauvignon // 120 Bottle
Martin Ray Rosé 9 Glass // 34 Bottle
~Dolci~
Pumpkin Cheesecake 8