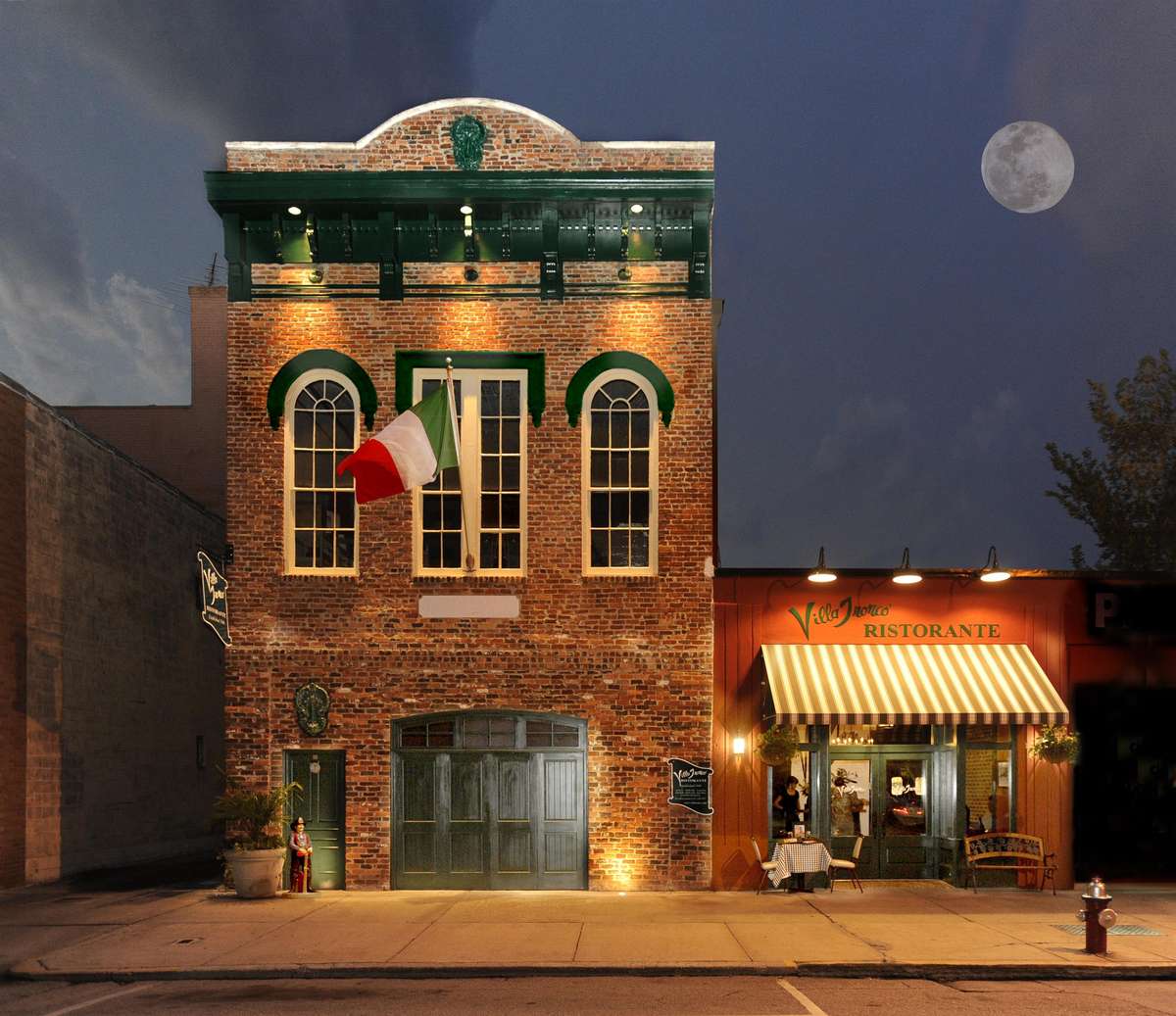 Specials
Specials for June 24, 2022
~Antipasti~
Carmella's Chicken Soup Cup 4/Bowl 6
Fried Oysters 14
Steamed Mussels 15
Crab Cake 16
~Entrata~
~Filetto Diane~
Grilled 8 oz filet mignon served with roasted carrots and broccoli, topped with creamy Dijon mushroom sauce.
45
~Creamy Marsala Pork Ribeye~
Grilled prime pork ribeye served over linguine and finished with mushrooms and spinach in a creamy marsala sauce.
30
~Rustic Grilled Swordfish~
Grilled swordfish served over parsnip puree and braised corn puree, and finished with balsamic marinated cherry tomatoes, green onions, and feta crumbles.
28
~Tomato and Pesto Salmon Risotto~
Grilled Atlantic salmon finished in the oven with sliced tomatoes and breadcrumbs, and served over creamy pesto risotto.
27
~Pork Shoulder Ragu~
House brined and braised pork shoulder tossed with fettuccine in a puree of braised onions, carrots, tomatoes, garlic, and bell peppers. Finished with fresh basil and pecorino romano.
25
~Eggplant and Feta Fettuccine~
Pan seared eggplant tossed with roasted red peppers, spinach, onions, garlic, feta and fettuccine pasta.
21
~Bar Specials~
Martin Ray Rosé 9 Glass // 34 Bottle
Scaia Rosé 10 Glass // 38 Bottle
~Dolce~
Key Lime Cheesecake 8